Want to Join or Renew Your Membership?
If you're not a member, or your membership has expired, you can't see some of the information on this website. If you want to see all the cool, top secret Airheads stuff Join Us or Renew Your Membership!
Once An Airhead...
As with the BMW MOA and other organizations, once you are an ABC member, you are a member for life. To be clear, once you have been assigned an ABC membership number, you will retain that number forever, and any time you decide to reactivate that number by paying your dues, you will continue to be associated with, and may contribute to the Club in any way you see fit, regardless of owning, riding, or otherwise associating with the ABC. [read more]
In this Issue: - From the Top - Chris Parker - Editor-in-Chief - From the Board - Head to Head - Airmail Submission Guidelines - Perspective: All in the Family - Devin Biehler's 1972 BMW R60/5 - Perspective: Base Circle and Full Circle - David and Emy Woodburn - Workshop: Ride and Shine - Brian Faherty - The Ride: Mixed Beemers - Robert McIsaac - Workbench: Heading North When a Wheel Bearing Went South - A Riding Story and Workbench Collaboration - Tim Hille - Workbench: 1983 BMW R80ST - Replace Wheel Bearings and Set Bearing Pre-Load - Brook Reams
Continue reading

→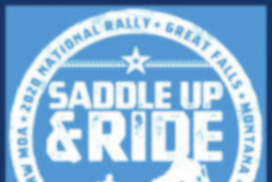 The MOA Rally for 2020 will be held in Great Falls, Montana from June 25 – 27. Its never too early to start planning your trip! Registration is open. We hope to see you at Airheads Central!
The Airheads Beemer Club Board of Directors