Want to Join or Renew Your Membership?
If you're not a member, or your membership has expired, you can't see some of the information on this website. If you want to see all the cool, top secret Airheads stuff Join Us or Renew Your Membership!
Once An Airhead...
As with the BMW MOA and other organizations, once you are an ABC member, you are a member for life. To be clear, once you have been assigned an ABC membership number, you will retain that number forever, and any time you decide to reactivate that number by paying your dues, you will continue to be associated with, and may contribute to the Club in any way you see fit, regardless of owning, riding, or otherwise associating with the ABC. [read more]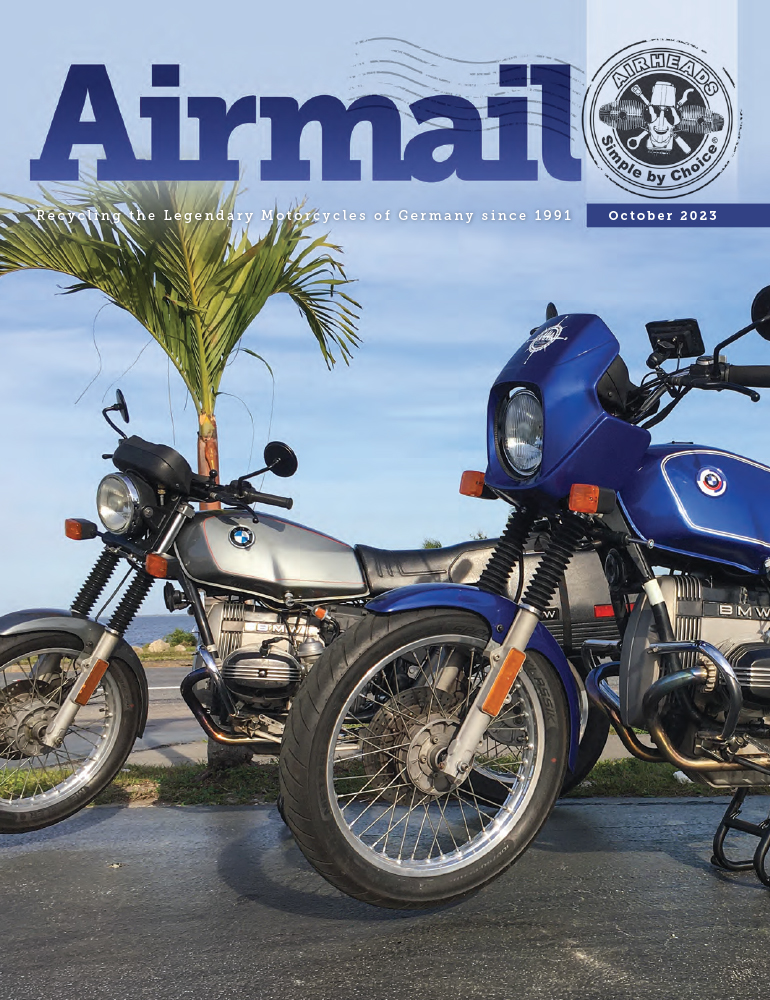 Airmail - October 2023 Digital Issue In This Issue: From the Top- Chris Parker – Editor-in-Chief Head to Head Cover Story: Scout and Drifter Homecoming – Celia Williams Custom Build: Testing and Tuning the Bronze Bobber – Bringing back to life a 1977 BMW R100/7 – Part Six – Zack Witkowsky Perspective: Right Back Where...
Continue reading

→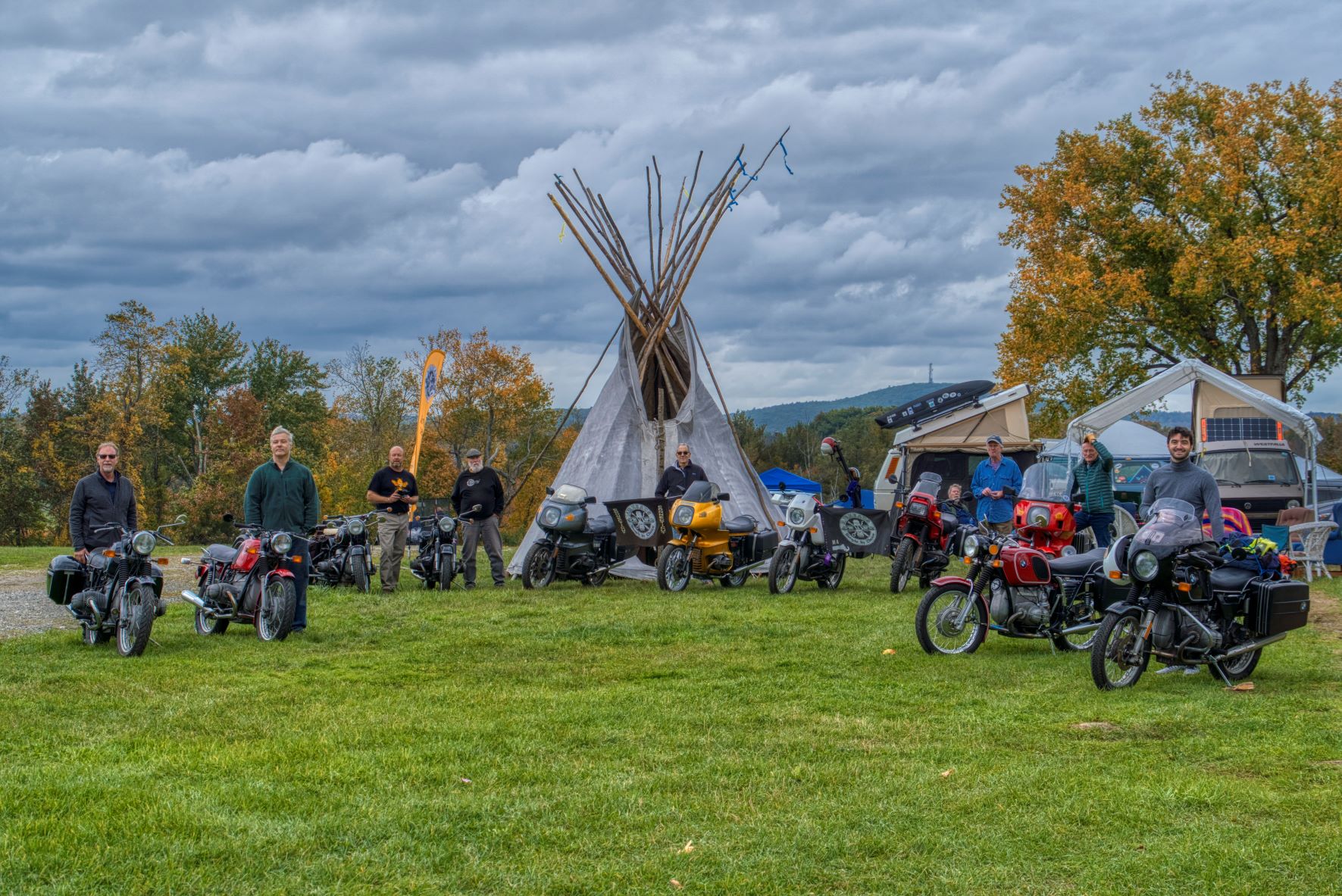 Some of you may recall my story about this festival from 2019. I discovered the festival in the process of seeking alternatives to the usual overcrowded and—in the case of Newport Folk—the elitist and over-regulated environments. In 2019, I attended the festival by borrowing my friend's Toy Hauler and squeezing my R69S Stieb sidecar rig into it. We enjoyed the morning rides on the wine trail roads of Connecticut and visits to local farms and distilleries for tours and home made chocolates. Continue reading→
The Airheads Beemer Club Board of Directors