Post a Picture of your Airheads
Well pictures maketh the forum 🙂
This is my 1984 R80G/S Paris Dakar
I built from bare frame. It has R100RS 70HP motor. HPN 5% lower 1st and 5% taller fifth. Swiss R80ST 32:10 Final Drive.
Gold Valves in the forks, Ohlins on the rear. 310mm floating disc and 4 pot Brembo.
I love this bike B)

Topic starter
Posted : 02/29/2016 21:17
A couple of years ago I was going to restore my smoke-gray '83 R100RS with 125K miles on it, so I bought a '92 GS so I'd have a bike to ride while I did the resto. Then I found this blue '83 R100RS with about 54K on it. I bought it from the brother of the original owner, and I kept the other '83 too. And the GS. Along with my '94 K75S and my '68 R60/2.
Can you tell I'm single?
Posted : 02/29/2016 22:25
Evidentially there is a size limit to what you can post. If you scroll down after the pic won't load, the site tells you why. I am trying to figure out how to reduce the size of my pics in my Apple I photo. Anyone know how to do it? They post to Facebook fine. Dave Rankine
Posted : 02/29/2016 22:56
So I understand some folks are may struggle with posting pics to the new site. Hopefully this will help. Most forums don't have the resources to house every picture everyone wants to post for all eternity. The answer is to put your pictures on a site created for just that. So, I'll try to provide a little instruction on how to do that, to host them on the web and share them in forums. Bare in mind I have nothing to do with the operations of this or any other site... just a techie that's done this a few times.
To begin, you need a place on the web to put your pictures. There are lots of sites for this. I use photo-bucket as it's free for limited use. You may like other sites better. This post will reference how to do it on photobucket only, as that's the way I know.
First, log into photobucket.com and create a free account. You'll have to do that part on your own, as I already have one.
Once you have an account, just click on the "upload" button. you should see something like this: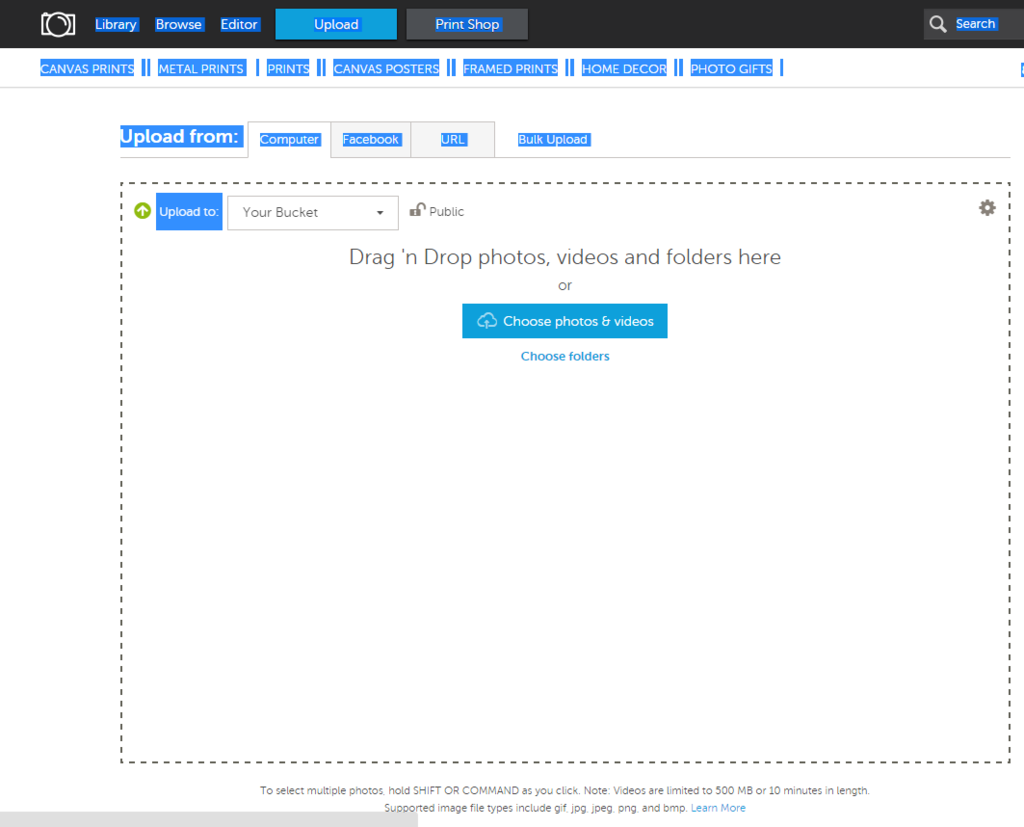 click on the "choose photos and videos" button. You should see something like this: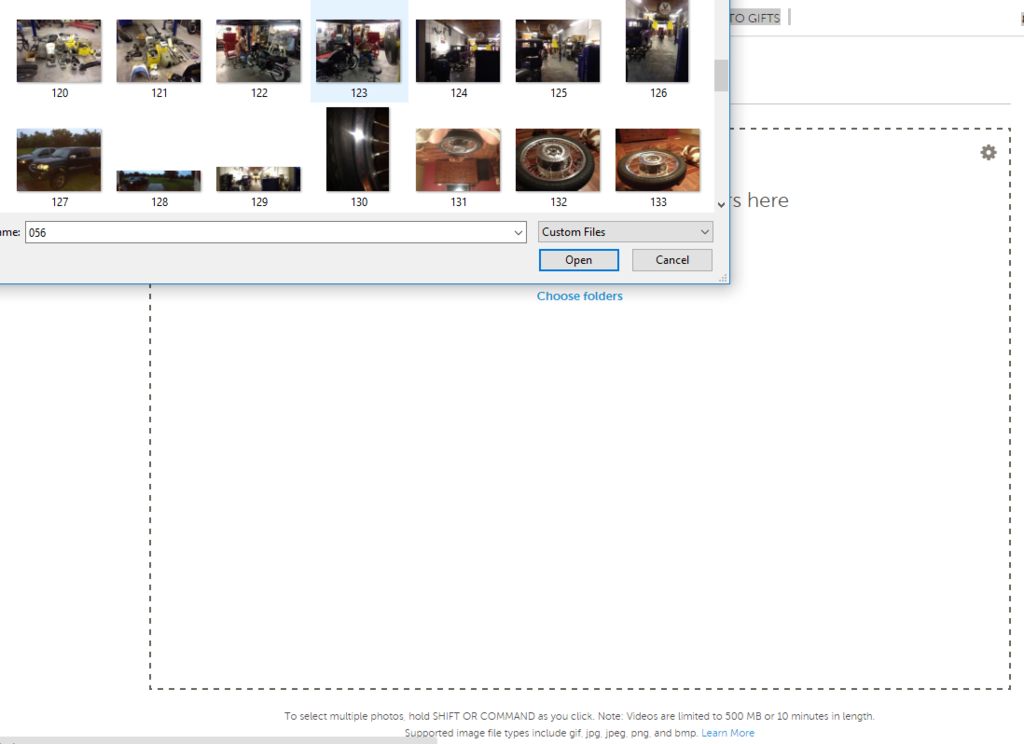 select the photos you want to uplaod and click on the open button. you should see something like this: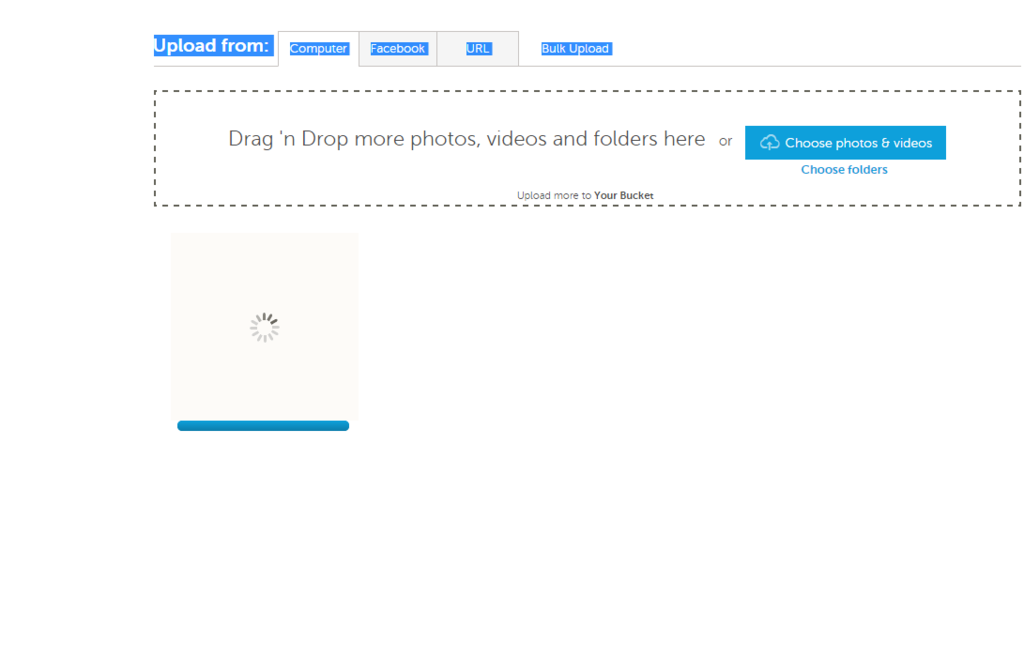 to be continued....
Posted : 02/29/2016 23:51
once it's completed, click on the "library tab" toward the top. It should show your phots like this:

Click on the photo you want to post, so it becomes the only one on screen like this:

now, on the right hand side, you'll see a list of options... click on the box next to "IMG".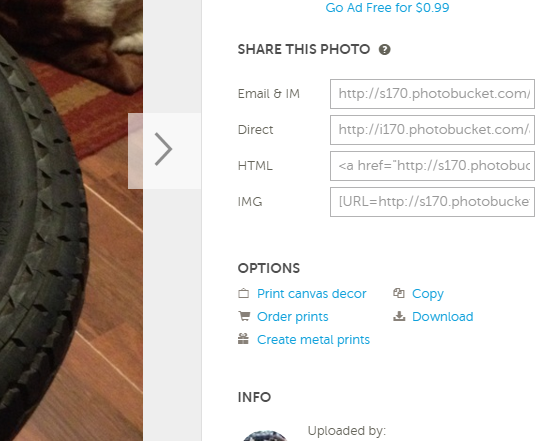 It will turn yellow and say coppied to clipboard. (I couldn't get a screenshot of that). Now go to the airheads site, enter the dialog box where you want to put your pic, and right click and select "Paste". You should see something like this: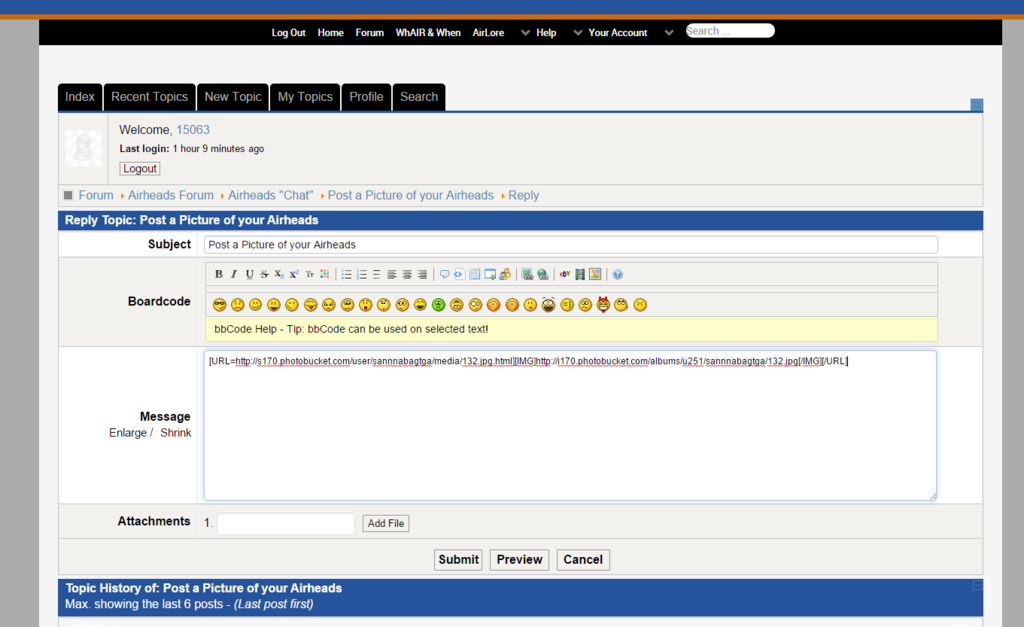 Now just click the submit button... you should see your pic on the post: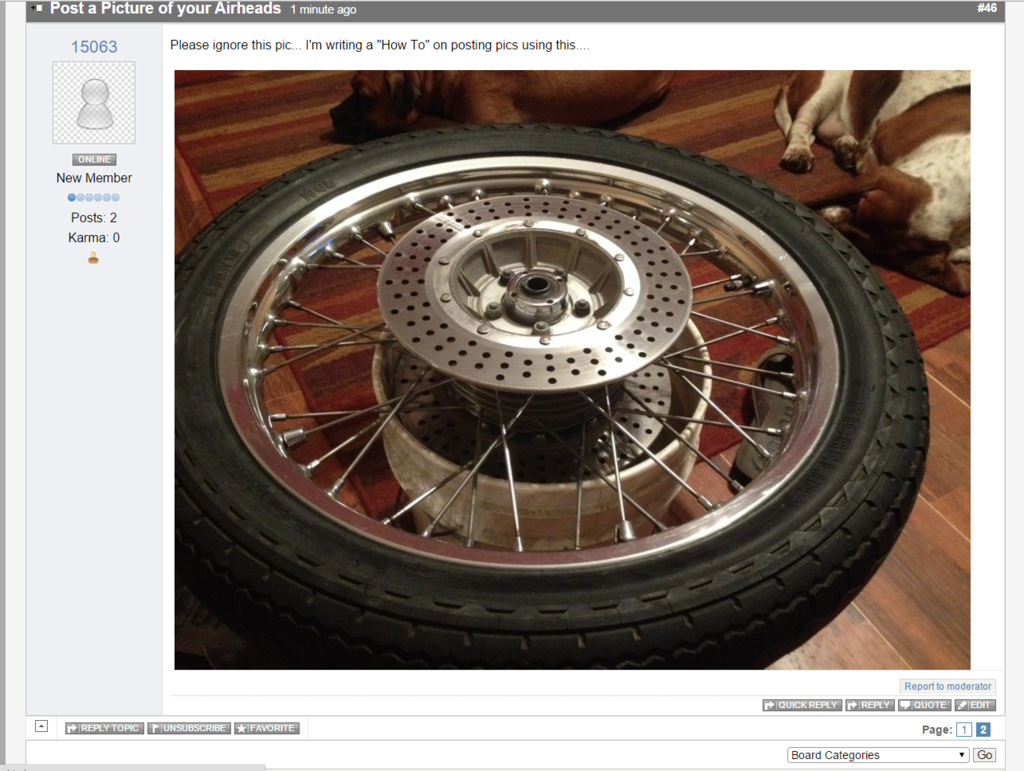 That's all there is to it. Hope that helps!!!
Posted : 02/29/2016 23:53
Here's one of my airheads. It's a 1974 R90S....that's what it started life as, anyway. Its previous owner abused and neglected it into a very derelict mess of a bike. I rescued it and gave it a new life...I believe in "recycling" these legendary motorcycles, for sure! Some will hate it, I know. But it is what it is. Anywho, here is my R90SS.....

Thanks,
Antny
Posted : 03/01/2016 00:03
You do have to host your pictures on a image hosting service
You right mouse click on the image and copy link location
then past the link
Topic starter
Posted : 03/01/2016 00:09
that one gives me chills!
Posted : 03/01/2016 00:15
Absolutely gorgeous! Make no excuses for that bike. It is a work of art.
"Here, hold my beer. I'll show you how it's done"
Posted : 03/01/2016 00:18
Another try.
It appears that some folks have inserted their JPG directly into the message, and other folks have linked to an external URL. Hmmm.
Posted : 03/01/2016 00:31